start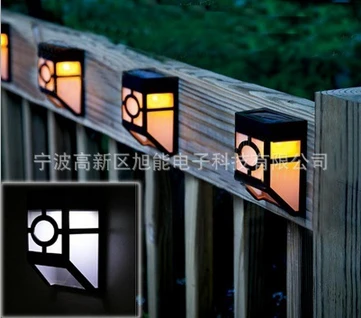 Garden decoration courtyard lights Solar LED light… $ 59.98 $32.99
Garden decoration courtyard light Solar LED light … $ 28.46 $19.99
Garden decoration Solar LED light solar charging s… $ 38.99 $19.99
Garden decoration Courtyard lights Solar LED Night… $ 73.48 $49.99
end
Free shipping: Singapore Post,
faster,
better service!
Parameters:
This product is light sensing technology. Lighting at night automatically, and turn off for charging at daytime, regardless of the sun and rain, very convenient. Size:76*125MM Use: There are two solar lamp inside, one for white, one for colorful(It can change red,green and blue three colors automatically). By switching control the colors . It can be indoor decorations, holiday gifts and so on. Make your house full of warmth! Green, energy saving, environmental protection!

Configuration 2V, 120mA solar panel, 1.2V, a 600mA NiMH battery . Precautions 1, In order to allow maximum efficiency solar panels work, please try to put the most time in direct sunlight and can absorb sunlight. 2, Indoor lighting energy is far less than the sun, so it is best placed in the sun to charge. 3, The first time, in order to make solar panels absorb sunlight more efficiently, please remove the protective film solar panel. 4, If you need to open the cap, gently clockwise turn on, please avoid overexertion and pull off the wire.